The Art of Art – Violine Sea Craft
13/02/2021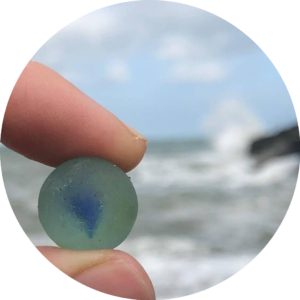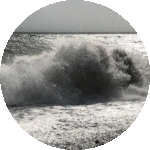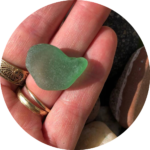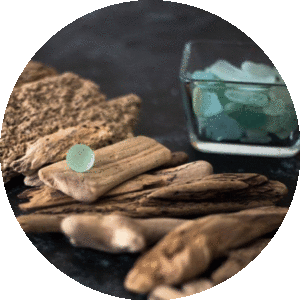 ©1-3 Violine Deane, 4: Anke Marquardt
Of course writing is art. At least when you write like Paul Coelho. Would I consider myself an artist writing an Ireland Blog and running a little journalistic project called the "Foreigners of Greystones"? Probably not.
I have always had a passion for playing with words. In primary school when I could barely write, I made up stories and didn't feel ashamed to read them out aloud in front of my classmates. I would say that I still had the advantage of childlike imagination at the time. And the bonus of my young age. Whilst other kids were still struggling with spelling, I was already filling pages. Something that I am proud of looking back.
The Writing Challenge
In the adult world I find it rather challenging to be heard or seen with what I write. Be it due to the amount of competition out there (seems everybody wants to be a writer). Or because my stories aren't scandalous, shocking or lurid enough. But I enjoy writing them. And this is what matters most to me and why I continue.
Writing about the "Foreigners of Greystones" brings me a lot of joy. As stated in my interview with the Greystones Guide and previous articles, people with a similar emigration story like mine interest me. Also, what brought them to Ireland and to Greystones in particular.
Greystones' Real Artists
In my last article I wrote about a real artist. Well, real in my eyes. Someone with a special gift who creates the most amazing paintings and mosaics – Kris. In this article I would like to stick with real artists and introduce Violine who might already be a familiar face to some people in the Greystones community.
Even though Violine is originally from France, her artwork couldn't get more local. With Violine Sea Craft she has created something original, beautiful and full of innovative ideas. Every picture is unique and 100% Irish. Besides on her website, she is selling her frames in the Boatyard Gallery Greystones, the Design House in Belmont, Amora Gifts & Jewellery Bray and on the Kilmacanogue Farmer's Market.
Art in her Blood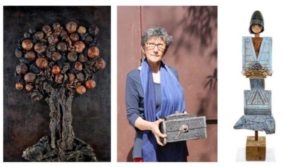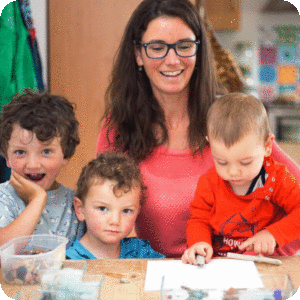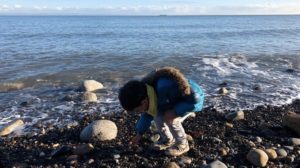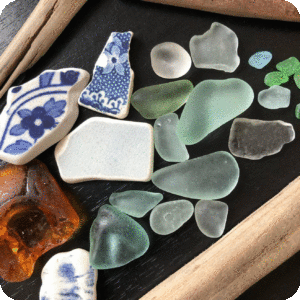 1: Florence Bertin, Taradeau                                                                                                                                                                                               ©1&3 Courtesy of Violine Deane, 2&4: Anke Marquardt
Violine grew up with art. Her mum Florence is an artist herself who makes sculptures out of different materials. Something that has certainly inspired Violine when she started her own business with Violine Sea Craft last year. It also involves different natural materials that Violine collects on the local beaches. "I have fond memories of collecting treasures from nature as a child which I am now doing as a mum together with my three boys", says Violine.
Violine Sea Craft
There seem to be real treasures hidden in the rough sand of Greystones beach. At least they become real gems once Violine has used them for her Pebble Art at Violine Sea Craft. It features drift wood, shells, glass and obviously pebbles. These 'raw materials' then turn into seagulls or lovebirds, looking onto the sea while sitting on a wooden pole. Or couples standing admiringly around the cradle of their newborn little 'pebble'. Whole families leaning into each other, watching a flying kite in the sky. The very same seems to be the limit when it comes to Violine's creativity. Purely by looking at the different shapes and colours of her materials, Violine gets her ideas of how to use them for Violine Sea Craft.
I have already gifted three of Violine's pictures to family and friends myself. Whilst the repertoire of Violine Sea Craft is huge and contains motifs for each and every family relation or occasion, Violine tailor-made them for me. The extra personal touch was very much appreciated by the people who reveived them.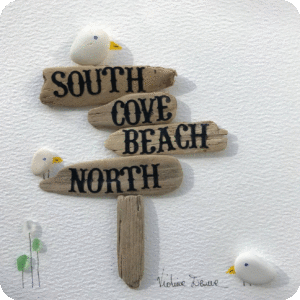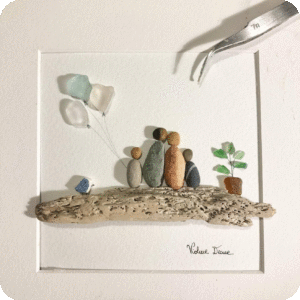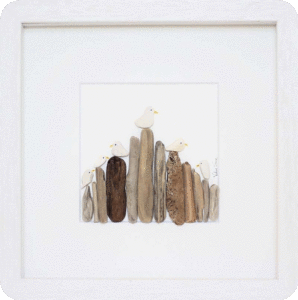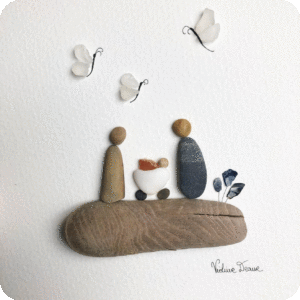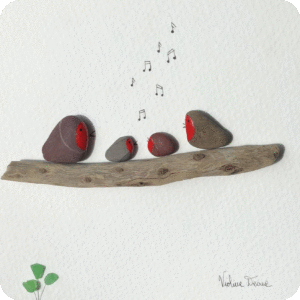 Violine Sea Craft ©Courtesy of Violine Deane
Greystones vs. Provence
Moving to Greystones when her eldest was 1 year old in order to be closer to her husband's family, suited Violine. It was well before she started her Pebble Art and Violine Sea Craft. "I fell in love with the place", she says, "It was ideal for my connection and love I have for nature. Besides I love sea swimming. Could there be a more perfect place than Greystones?"
It sounds pretty perfect to me when Violine describes the place of her childhood. "I grew up on a goats cheese farm in Taradeau, which is a small village in the south of France, surrounded by vineyards and 'Herbes de Provence'. The hills around the farm are covered in wild thyme, rosemary and oregano. There are a lot of food producers and farm markets in the area selling wine, olive oil, honey and so on. St. Tropez and the Verdon region with its Lavender fields and stunning lakes are probably more famous. Taradeau is right in between."
A Good Reason to Leave
Whilst it is hard to understand why someone leaves a dreamlike surrounding like the Provence, I find it very uplifting, how fondly my "Foreigners of Greystones" speak of their home countries. It is not that they grew tired of the places where they grew up. For most of them Ireland was only meant to be an adventure with no intention to stay for good. But – as we Foreigners of Greystones know – Ireland has its very own magic. Even when you were raised on a picture-book farm in the Provence.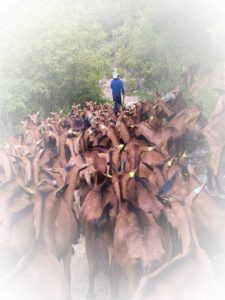 ©1: @lucortiz_photoesie: 2&3 Courtesy of Violine Deane
Foreigners of Greystones don't quit
Violine came to Ireland in the summer of 2003 to improve her English. "My English was very poor. I worked as a waitress in a café. The pronunciation was so different from the English I had learned in school. I really struggled to communicate and work was very challenging due to my limited English skills", Violine tells me.
But the "Foreigners of Greystones" ain't quitters as I can now confidently say after having interviewed six fellow Greystones 'blow-ins'. Despite the language barrier Violine stayed in Ireland longer than she had planned to, because she loved the country. "A couple of years later I met my now Irish husband and have no plan to go back to France. I lived in Dublin first, then moved to a few places in the south of Dublin before settling in Greystones about 4 years ago."
It has been nearly 18 years since Violine set foot on the Emerald Isle for the first time. You wouldn't believe she struggled with her English at first when you hear her now. She is beyond fluent with a very light, charming accent.
Easy-going and Welcoming
Apart from the language Violine didn't have any difficulties settling in or meeting locals. "I have been lucky to meet many lovely people in Greystones, in my neighbourhood, in playgroups and at sea swimming. Everyone here has made me feel integrated into the community. I have always loved that about Ireland, but even more in Greystones", Violine says.
"The Irish are easy-going and welcoming", Violine continues. And I think we can't deny that there is definitely something about the Irish men too. The same way the Irish weather is the common negative denominator for most of us "Foreigners of Greystones", the Irish males seem to be tipping the scales in favour of Ireland over our home countries.